Here is the book, looks like this (German version):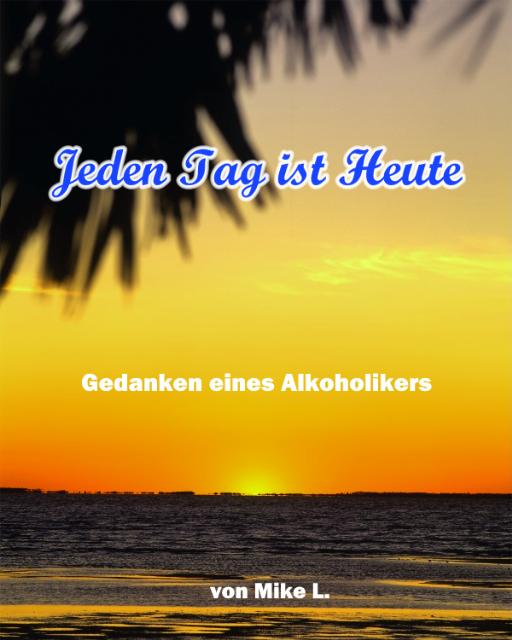 Preface:
Life is kind to me
My real thanks for developing myself, the richness of life, the birth of these sites belongs to:

the Higher Power, the Great Spirit - Creator of all life, God, Allah, Buddha, Shiva or however somebody may call it;

my mother who gave this life to me, who loved me everytime and still loves me, who was always with me even when I turned away from her;

all those, though I did bad things to, who gave to me defiance, patience and understanding and could teach me to accept these things;

Hilla J., who accompanied me a number of very important years, who had been a second mother to me and a midwife for the birth of myself;

many, many friends of the AA community - especially those form my group in O.b. - at their tables, I was able to learn to live with the addiction;

Franziska M., whose irrepressible, coined by many facets of mind led me back yet on the path of love, and this goes with me;

the many others I've forgotten now.

Mike L. in springtime 2008


This book has 220 pages and several color illustrations (on the poems, etc.). Excerpts, poems and lyrics you can find by clicking on the buttons to the left.

It is published in paperback in Almus publishing and costs € 14,90 incl shipping and all utilities. You can order it HERE (or right on the button "Order") directly from the publisher, then it is a few days into the house to you!

Enjoy reading and watching the beautiful images!!

Sorry - until today only German version available.